2.Animals Sacrifice and Histologic Samples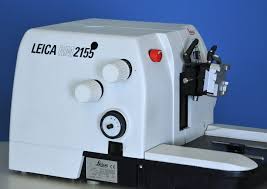 The mice were euthanized in CO2 chambers.
Incision of the skin with a blade nº 23
Finding and isolation of the pretibial muscle using Metzenbaum scissors
section of tendons with a Mayo scissors.
Fixation of Portions of the muscles on sections of cork oak
Embedding using 50% formaldehyde solution - 10% buffered and 50% of pure paraffin for conventional optical microscopic study.
Staining Sections as routine histological process.
Microtome used : Leika RM 2155
Coloration of muscle slices with
-hematoxilin-eosin
-Masson´s trichrome
-and red picro-sirius.
Histologic examination was realized with a conventional microscope (Olympus BH-2).
Observation under polarized lampe
Photographic documentation was realized with a Leika DMR microscope joined to a digital camera Leika CD 300F and compatible PC.